FAQ about IntimateRider
Products
Is there assembly required for IntimateRider™?
[View Answer]
IntimateRider™ comes fully assembled.
Is there a weight limit for the IntimateRider™ support?
[View Answer]
Not recommend for persons over 275 lbs.
What is the size of the IntimateRider™ and RiderMate™?
[View Answer]
IntimateRider™ RiderMate™ Seat Height 16.5" (floor to seat) Height 15" Seat Depth 9" Length 38.5" Seat Width 20" Width 18" Weight 15lbs Weight 10lbs Back Height 15″ Back Width 18″
What is the warranty for the product?
[View Answer]
Intimate Division warrants its IntimateRider and RiderMate to be free from defects in materials or workmanship for a period of 90 days from date of shipment. Upholstery materials are warranted to be free from material defects and work at time of delivery, but because they can be damaged by normal use, they are warranted for 60 days.

Any product proven to IntimateRider Division satisfaction to be defective and within warranty period shall be repaired or replaced at IntimateRider Divisions option. Only IntimateRider Division approved components validate this warranty. This warranty does not include labor charges incurred in replacement parts installation. Freight charges to the factory are at the expense of consumer to seller. No credit will be given for any repairs to damaged or defective items without prior approval of IntimateRider Division. IntimateRider Division reserves the right to require that any such items be returned to the factory for inspection.

THIS WARRANTY IS THE ONLY WARRANTY MADE BY INTIMATERIDER DIVISION AND ALL OTHER WARRANTIES, INCLUDING IMPLIED WARRANTIES OF MARKETABILITY AND FITNESS FOR A PARTICULAR PURPOSE ARE HEREBY DISCLAIMED. DAMAGE RESULTING FROM MISUSE, NEGLIGENCE, ACCIDENT OR ALTERATIONS ARE EXCLUDED AND WILL NOT BE PAID. INTIMATERIDER DIVISION SHALL NOT BE LIABLE FOR ANY CONSEQUENTIAL OR INCIDENTAL DAMAGES WHATSOEVER.

Liberator products are warranted for 1 year.
Is the IntimateRider™ easy to store?
[View Answer]
Yes, it folds for discreet storage in a closet or possibly under bed. IntimateRider™ and RiderMate™ are also lightweight for ease of movement.
What is your return policy?
[View Answer]
We are confident that you will be pleased with the IntimateRider™ products. If you are not, you may return the IntimateRider™ and RiderMate™ frames within 30 days from the date you receive it. Because of the nature of the product there are strict guidelines for returning a product. We will not accept returns of cushions, slip covers or carrying bags.

Along with the shipping charges, both ways, there is a 15% restocking fee on the IntimateRider™ and RiderMate™. We will credit your card, (less restocking fee and original shipping charge) after receiving the product back.

**Make sure and keep the original box and packaging materials for 30 days!
How do I return my product?
[View Answer]
If you purchased our products through an Authorized IntimateRider Dealer, you must contact that dealer to process your return.

If you purchased through our Online Store, call our Customer Service at 619-810-0010 Monday through Friday 8:00am – 4:30pm CST within 30 days of receipt of products. You will receive an RA Number and instructions for the return.

Remove all covers off the products you are returning, this includes all slip covers and the black fabric on the IntimateRider™ and RiderMate™. Package the IntimateRider™ and RiderMate™ in the original packaging, as you received it.

WE WILL NOT ACCEPT ANY RETURNS WITHOUT AN RA NUMBER! See Return Policy for all terms and conditions.
Can I order products over the phone?
[View Answer]
Yes, to order by phone you can call 619-810-0010 Monday through Friday 8:30 a.m. to 4:00 p.m. CST. You must be 18 years of age to order.
When ordering please have the following ready:
Number and colors(s) of the items you would like to purchase.
Your credit card number, type, 3 digit security code and expiration date
Your credit card billing address
Your ship to address
Any promotional codes you have received
E-mail address for order acknowledgment/invoice reasons
When will my order ship?
[View Answer]
You will receive an order acknowledgement that will indicate a shipping date. If there will be a delay for any reason, we will contact you by email with an updated ship date.
Do you ship to P.O. boxes?
[View Answer]
No, we do not ship to P.O. boxes at this time.
Do you ship outside of the U.S.?
[View Answer]
Yes, please contact us for shipping, handling and duty costs that are related to shipping to your country. You are responsible for all costs associated with shipping to your country.
What is on the shipping boxes?
[View Answer]
To ensure your privacy, all products are delivered in plain boxes, which list HealthPostures as the return address.
How can I find out where my package is?
[View Answer]
You will be sent a tracking number link when your order is shipped.
What do I do if my packages are damaged?
[View Answer]
All merchandise is carefully inspected and packed before shipping. Refuse the shipment and any apparent damage should be noted on the freight bill. Have the driver sign and acknowledge the damage and send a copy of the freight bill and inspection report within 15 days of receipt of merchandise. Notify customer service at 619-810-0010 so we can promptly replace the damaged item.
What forms of payments do you accept?
[View Answer]
Visa, MasterCard and PayPal
Is it safe to use my credit card on your site?
[View Answer]
The site is secure from others stealing your credit card information. When you shop on-line with us, all the information you give (name, address, and credit card number is encrypted. That means your information goes out as code. IntimateRider™ uses a Secure Sockets Layer (SSL) to keep your information safe while it is transmitted to us. You will be transferred to this secure mode when you begin your checkout process.
When will my credit card be charged?
[View Answer]
It will be charged when you place your order.
How will my purchase show up on my credit card statement?
[View Answer]
It will state HealthPostures
Will I be charged sales tax?
[View Answer]
Only Minnesota residents will be charged the applicable sales tax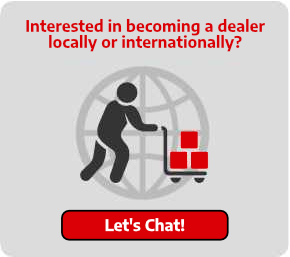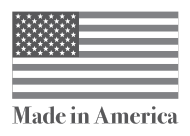 Featured Products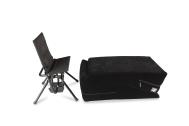 IntimateRider® Adventure Set
$715.00