Privacy Policy
Your privacy, trust and satisfaction are very important to us. Because of the nature of the products you are purchasing from us, we have created a privacy policy to insure all personal information and products are handled in a safe manner.
Personal Information: We do request information on the order form such as name, shipping address, and credit card information. This information is used to fill your orders, billing and shipping purposes. If we have trouble processing your order, we may use this contact information to get in touch with you. We do not sell, trade, rent or give your name, address or any other information you provide to any business or person.
Credit Cards: The site is secure from others stealing your credit card information. When you shop on-line with us, all the information you give (name, address, and credit card number is encrypted. That means your information goes out as code. IntimateRider uses a Secure Sockets Layer (SSL) to keep your information safe while it is transmitted to us. You will be transferred to this secure mode when you begin your checkout process. Once the order is processed and the credit card billed, your credit card information is NOT stored in any database. Since we do not store it, you will have to submit it each time you place an order. If you feel uncomfortable sending your credit card information via the web, we do offer the option of placing your order over the phone at 619-810-0010.

Note: a processing fee of 3.3% will be added to all online orders and phone orders when using a credit card.

Cookies: A cookie is small bits of data that the server for our website gives to your web browser. Your browser stores the message in a file called cookie.txt. Each time the browser requests a page a message is sent back to the server. Usage of a cookie is in no way linked to any personally identifiable information while on our site. The next time you visit our site, your browser will send the cookie to the server, which can use the information to present you with a more personalized experience (such as retaining the contents of your shopping cart). IntimateRider uses cookies for only two purposes: to maintain your shopping cart and to track which ad you clicked to get to our site. We do NOT use cookies to store any personal information about you.
Links: We do provide links to other sites. IntimateRider™ is not responsible for the privacy practices of other sites. We encourage our users to be aware when they leave our site and to read the privacy statements of each and every website that collects personally identifiable information. This privacy statement applied solely to information collected by this website.
Packaging: Products purchased through intimaterider.com are private and we package our products accordingly. When your products are shipped, there is no indication of what your shipment is and the return name is HealthPostures, LLC.
Tell A Friend: We hope that you will be so excited about our products that you will want to share our site with a friend, an email window will open up with a link to our site. You will put your friends email address in the to box and send. We do NOT capture your email or your friends email. Surveys We may have an optional on-line survey from time to time. They may ask visitors for demographic information such as age, relationship status or any disabilities to help us better understand our customers. This information is not linked to any personal or identifying information such as emails.
Email Subscription: On the order form, there is an option to "opt-in" to occasionally receive information on products and/or special offers. When you receive a promotional offer, you will have an option to "opt-out" from receiving the offers in the future.
Testimonials: We always love to receive feedback from our customers. If you choose to share your thoughts regarding our products we may ask you for information including your age, gender, first name and if you have any disability. All testimonials are reviewed prior to posting. If your testimonial is accepted, we will post your first name, age, type of disability if any and your actual testimonial. Any additional personal information that you provide will not be given out but may be used for our personal use.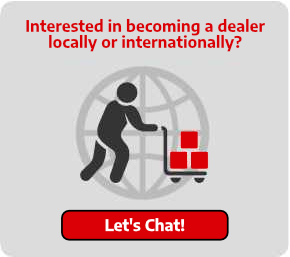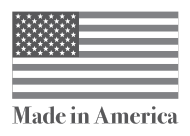 Featured Products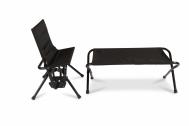 IntimateRider Romance Set
$515.00