Legal
Copyright: All content on the IntimateRider.com website including all text, logos, graphics, images, videos and software is the property of HealthPostures, LLC. or its suppliers and is protected by U.S. and international copyright laws. User may not copy, publish, modify, display, reproduce, or distribute in any way. User may make copies of content for personal use only.
Trademarks: IntimateRider™ and RiderMate™ are all trademarks of HealthPostures, LLC. and its affiliates and may not be used without prior written consent of HealthPostures, LLC.
18 years and older: This website is intended solely for viewing by adults. IntimateRider™ cannot prohibit minors from visiting this site. Parents or guardians are responsible for supervising children as to which materials are appropriate for them to view. IntimateRider.com requires that all purchases be made by individuals that are over 18 years of age.
Legal Disclaimer: We may disclose personal information when required by law or in the good-faith belief that such action is necessary in order to conform to the ethics of the law or comply with a legal process served on our website.
Testimonials: IntimateRider™ enables its users to post testimonials to the site. By posting testimonials you grant IntimateRider™ and its affiliates a non-exclusive, royalty-free, perpetual, irrevocable and full sub licensable right to use, reproduce, modify, publish, distribute and display such testimonials throughout the world using any media. By submitting your name with any testimonial to IntimateRider™ you expressly state that you grant IntimateRider™ and its affiliates and sub licensees the right to use the name that you have submitted. You further state and warrant that your posting of testimonials to IntimateRider™ site as well as any future usage, reproduction, modification, publishing, distributing and displaying will not infringe upon or violate the rights of any third parties.
18 United States Code 2257: In compliance with United States Code, Title 18, Section 2257, all models, actors, actresses and other persons who appear in any visual depiction of actual sexual conduct appearing or otherwise contained in IntimateRider.com (the "website") were over the age of eighteen years at the time of the creation of such depictions.
Disclaimer: User agrees that viewing and use of IntimateRider.com is at the user's own risk. Neither intimateglider.com, HealthPostures, LLC. nor its affiliates, or any of their officers, directors, employees, third-party website developers and merchants make any warranty as to the results that may be obtained from the use of intimateglider.com or as to the accuracy, reliability of any information or products purchased through intimaterider.com.
THIS SITE IS PROVIDED BY HEALTHPOSTURES, LLC ON AN AS IS BASIS AND MAKES NO REPRESENTATIONS OR WARRANTIES OF ANY KIND, EXPRESSED OR IMPLIED, AS TO THE OPERATION OF THE SITE, INFORMATION, CONTENT, MATERIALS OR PRODUCTS INCLUDED IN THIS SITE. TO THE FULL EXTENT PERMISSIBLE BY LAW, HEALTHPOSTURES, LLC DISCLAIMS ALL WARRANTIES, EXPRESSED OR IMPLIED, INCLUDING BUT NOT LIMITED TO MERCHANTABILITY AND FITNESS FOR A PARTICULAR PUPOSE OR APPLICATION, HEALTHPOSTURES, LLC WILL NOT BE LIABLE FOR ANY DAMAGES OF ANY KIND ARISING FROM THE USE OF ITS PRODUCTS AS ADVERTISED ON THIS SITE, INCLUDING DIRECT, INDIRECT, INCIDENTAL, PUNITIVE AND CONSEQUENTIAL DAMAGES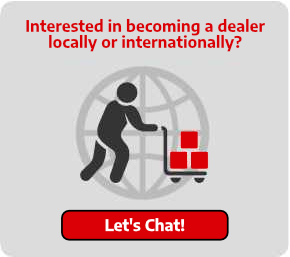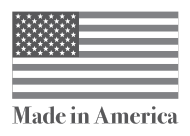 Featured Products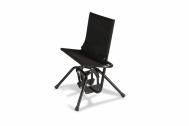 IntimateRider
$365.00