Disability & Sexuality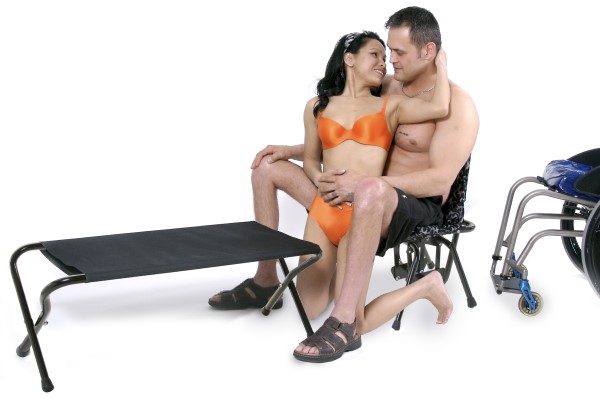 "The IntimateRider has improved the physical part of our intimate relationship by leaps and bounds my wife and I both look forward to intimacy much more than before."
Charles, T10-11 Para
The initial frustration and sadness associated with a life-changing physical disability can make it hard to cope, but there is hope. When it comes to sex and intimacy with a disability, the IntimateRider® sex chair and other sex aids can help you to have enjoyable sex with your partner without worrying about your physical limitations.
Sex with Limited Mobility
Living with a disability doesn't mean you can't enjoy sexual intimacy with your partner. Sex chairs and aids like the IntimateRider provide the support you need to have a enjoyable sex with a disability.

Can I Have Sex After a Disability?
Yes! If you or your partner have a disability that results in limited mobility, the IntimateRider is a great sex accessibility aid for you and your partner to explore together. Our sex chair and other sex aids have helped couples have better sex with many different disabilities, including:
Multiple Sclerosis (MS)
Cerebral Palsy
And more.
The IntimateRider has also been useful for individuals over the
age of sixty
who are learning to be sexually intimate with older and sometimes slower bodies.

How Can I Be Intimate with Someone in a Wheelchair?
Communication is critical in any sexual encounter, but it's essential when having sex with a handicap. While sex positioning devices like the IntimateRider can help you on your journey, speak often and openly about your sexual needs and wants with your partner.
To help you get started, we post regular
blogs
with advice and tips for having sex as a person with disabilities. Learn
how to build trust
,
explore new sex positions
, and read about many other topics.

Why Choose the IntimateRider for Sex with a Disability
You might have a few reservations about using a
disability sexual aid
or feel like they will provide a mechanical and unnatural experience. As with anything new, feelings of insecurity or self-consciousness are to be expected. However, we've designed the IntimateRider sex chair specifically with the needs of individuals with limited mobility in mind.

What is a Sex Chair?
A sex chair is an accessibility device designed to help people with mobility-limiting disabilities have a full and pleasurable sexual experience with a partner.
More than just a sex chair, our IntimateRider sex chair is made of soft, durable fabric and sits low to the ground for easier wheelchair transfer. It is lightweight, stable, and can be used with or without our
additional sexual positioning
devices and
accessories
.

How Does a Sex Chair Work?
The IntimateRider contains no loud motors or complex parts. The chair is designed with precision bearings that produce a natural, fluid motion and only takes a slight movement of the upper body to produce the motion you need to have sex with your partner. Once you try the IntimateRider and learn how well it works for you and your partner, try experimenting with different
positions
to fully unleash your sexual intimacy.

Accessible Sex for People with Limited Mobility or Spinal Cord Injuries
The IntimateRider was designed by someone living with a spinal cord injury but can help people of various abilities enjoy sexual intimacy with their partner. Contact us to learn more about the IntimateRider sex chair and our other sex accessibility products or place your order today.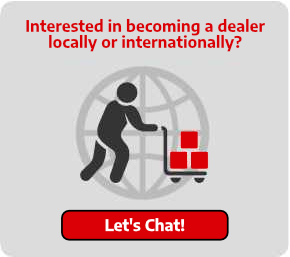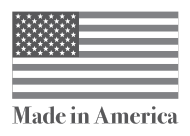 Featured Products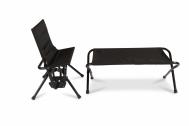 IntimateRider Romance Set
$515.00